Knowledge Base
Search in Knowledge Base
Can't Find Answer?
Email us
What is Web Hosting? — (A Beginner's Guide)&nbsp Back
Content:
A hosting service (or simply, a host) is just a company that has tons of servers, and rents out that server space to people who want their websites to appear on the Web. Renting server space from a host takes just a couple of minutes and you can do so online in just a few clicks.
Besides the easy setup, hosts specialize in keeping servers running 24/7, and they provide you with the technical support needed to get your site up and running smoothly. Best yet, you can get all of this for as low as $3 a month.
To determine which host is best for you, the first thing to note is that there are several categories of web hosting to choose from: shared, dedicated, and VPS hosting being the three main types.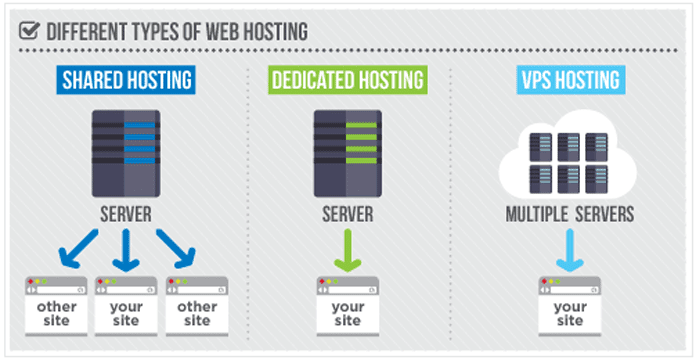 Each type of hosting has its pluses and minuses, so you'll want to take a minute to understand what each offers before signing up with a web host. In the following sections, we'll cover a breakdown of the main hosting types, along with our top-rated hosts in each category.